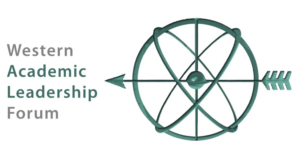 Message from the Forum Chair
Gail Burd
Forum Executive Committee, University of Arizona
---
Gail D. Burd is the senior vice provost for academic affairs, teaching, and learning and a distinguished professor in molecular and cellular biology at the University of Arizona. Her portfolio includes the Office of Instruction and Assessment, Academic Resources, the Center for University Education Scholarship and oversees accreditation, strategic teaching initiatives, and academic program reviews. Burd served as associate dean for academic affairs in the College of Science and interim and associate department head of molecular and cellular biology. She has served on government and professional panels and received awards for innovative teaching. Burd earned her B.A. in biology at Trenton State College and Ph.D. in neurobiology from University of North Carolina, Chapel Hill.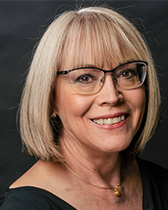 Greetings Colleagues:
Welcome to the Western Academic Leadership Forum. The Forum brings together university leaders from across the West to leverage their collective knowledge and experience to address issues related our region's unique demographic, geographic and economic character. The higher education landscape is rapidly evolving with COVID 19 pandemic greatly impacting the health and wellness of our students, faculty, and staff and continues to affect our institutions in many ways we are just beginning to identify.
I cannot overemphasize the importance of having the Forum as a venue for university leaders to come together and work collaboratively to address the challenges our institutions face. The Forum has a long, respectable, history of tackling important issues including the diversification of the professoriate, campus health and wellness, student success and university leadership development. Meetings to discuss how to respond to the chaos triggered by the pandemic and to anticipate fundamental changes as we emerge from it will continue to be truly invaluable. If you are not yet a member, I strongly encourage you to join us and experience all that this organization has to offer.
It gives me great pleasure to share that the annual meeting of the Forum will be April 26-28, 2023, and will be held in person, in my home city, Tucson, Arizona. April is the perfect time to visit Tucson, a time when the cactus and many desert plants bloom. In addition, the meeting hotel is located in a small business district immediately adjacent to the beautiful University of Arizona campus. The meeting will include presentations and small group discussions on timely and important topics of interest to all Forum members. Furthermore, members are invited to participate in contributing ideas for the meeting. WICHE invites institutions, systems, and individuals to submit proposals to present their work that address this year's theme, Higher Education: Creating Pathways for Brighter Futures. Proposals are due October 5, 2022 midnight MT. For more information and to submit a proposal, please see the call for proposals. I hope you will join us for this important meeting.