Message from the Chair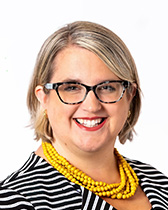 Carli Schiffner
Alliance Executive Committee, Washington State Board for Community and Technical Colleges
Carli Schiffner
Alliance Executive Committee, Washington State Board for Community and Technical Colleges
---
Carli Schiffner serves as the deputy executive director of education at the Washington State Board for Community and Technical Colleges. She is a dedicated leader in higher education, with over fifteen years of progressive senior leadership experience in positions including interim university president, university provost, vice president for instruction, and dean of arts and sciences. Schiffner values servant leadership, collaboration, quality improvement, focusing on the whole student, an entrepreneurial spirit, equity, hard work, and a sense of humor. She has a B.A. in history and political science from Gonzaga University; a M.A. in cultural and intellectual history from Drew University; and a Ph.D. in American women's history from Washington State University.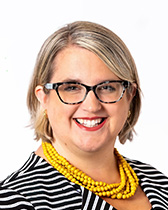 Dear Colleagues:
As the elected chair of the Western Alliance of Community College Academic Leaders (Alliance), I would like to thank our current members for your continued commitment and support! For those of you who are not members, I welcome you to explore our work and hope you consider joining us.
Over the past two and a half years, our lives have changed and shifted like no other time in our living memory. We, along with the students we serve, have endured so much—the loss of loved ones, racial reckoning, and the Great Resignation, to name a few.
As you know, we are not on the other side of the pandemic, but we are learning to live in a "COVID adjacent" world. And, many of the lessons experienced over the past few years have provided an opportunity to question the way things "have always been done", including higher education.
There has never been a more exciting or more challenging time to lead an institution of higher education. With the impact of the global health crisis, social unrest, economic uncertainty, and the future of work converging at once, there is a clear mandate for change. Things cannot remain the same—we must do things differently, especially higher education, its value, and its future innovation. Leaders can no longer apply "2019-era" thinking when addressing the challenges before us in higher education.
We are building toward an unknown future. What will higher education look like in 2030? It is both exhilarating and frightening to think about! We need to build collaboratively as leaders and elevate the voices of our students. What do they need? What do they want? What do they dream about?
One of the ways we can begin building the higher education of the future is by intentional collaboration with leadership of our institutions who are student-focused.  Over the past two years of the pandemic, the Alliance and Forum (WICHE's four-year sister organization to the Alliance) conducted a series of virtual sessions aimed at supporting institutions in their practice and seeking collaborative solutions.  At the same time, the Alliance endeavored to learn and grow from what changes occurred during the pandemic.  In the coming year and at the 2022 Alliance Annual Meeting in Colorado, the Alliance will facilitate sharing lessons learned and explore practices that might be sustained in the future. Please join us in thinking of how we build the future of higher education.
Thank you for all the work you have done the past two and a half years to serve students in unprecedented times. And, now I look forward to building the next chapter of higher education with you!
Fondly,
Carli