Administrative Holds Sidebar
Policy Influences
This guide presents examples that the 12 public institutions in the No Holding Back project identified of the types of federal, state, governing system, and other policy and external influences that frame their usage of holds. These examples can provide useful insights for other institutions considering an assessment of their own holds policies and practices.
Some holds are codified in legislation, regulation, or documented policy at a federal or state level. And holds may be influenced by other overarching initiatives such as statewide or higher education system completion, or transfer campaigns. At an institutional level, policies referring to registration or transcripts are often reflected in the academic and administrative regulations and procedures. These policies are publicized for students and are often replications or duplications of higher-level federal, state, or system source policies.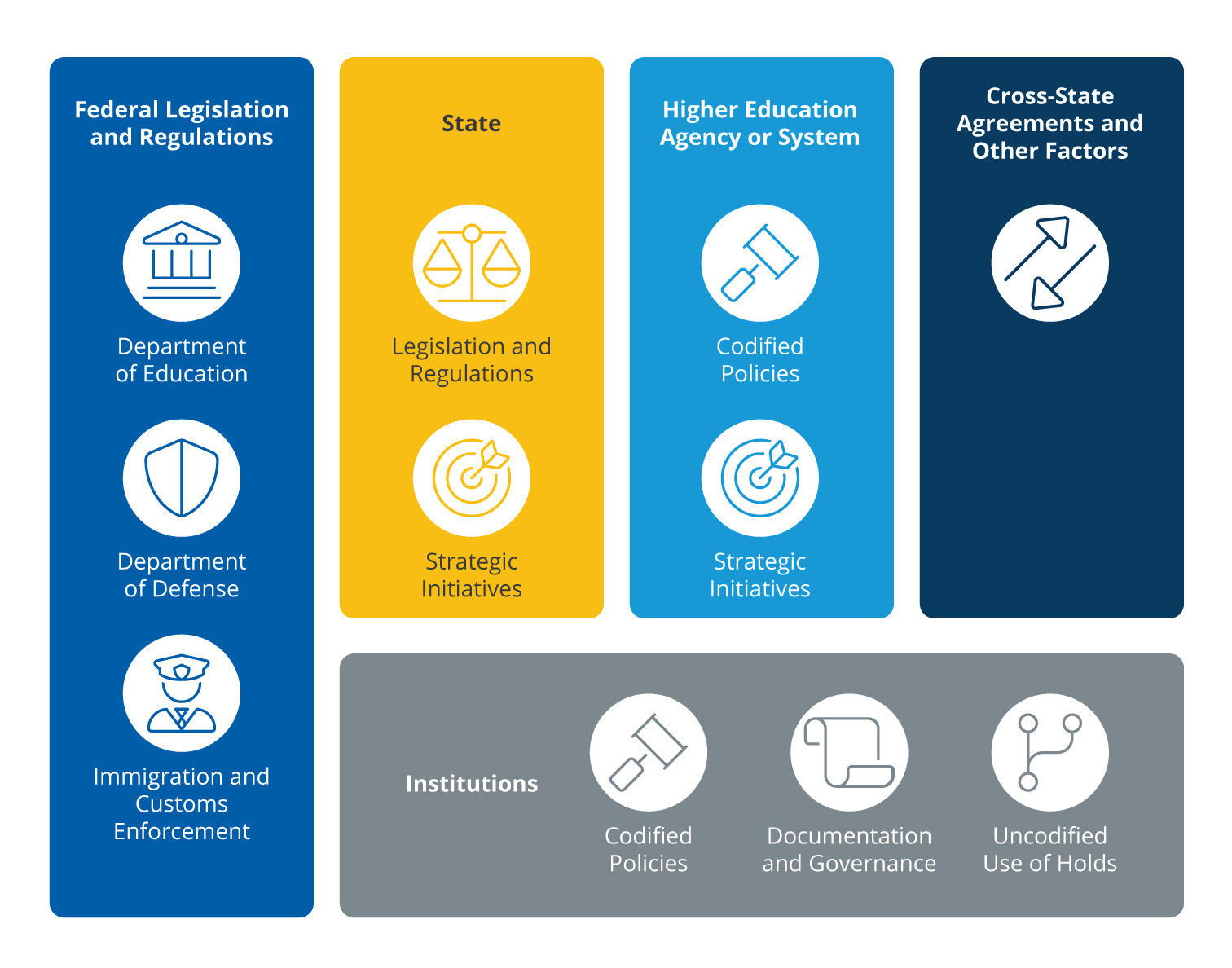 The examples offered by institutions in the No Holding Back project suggested that holds usage and implementation may be less likely to be codified and often relies instead on institutions' best interpretations and discretionary decisions for implementation of the source policy.
Browse selected content from the detailed guide in the sections below
Click the button below to download a complete version of this page in PDF
Do you know of another resource, have a question or want to recommend something?