BOULDER, Colo. – Western Colorado University, located in Gunnison, Colorado, has joined the Interstate Passport Network, the national program of two- and four-year colleges and universities that streamlines the transfer process for students. Western becomes the 56th member of the Network and the second institution in Colorado to sign up. (Adams State University became a Passport member last year.)
Founded in 1901 and situated at 7,700 feet above sea level, Western Colorado is a public four-year liberal arts institution that offers more than 90 areas of study for undergraduates and seven graduate programs with class sizes averaging 18 students.
Western offers a variety of Accelerated Master's (3+2) programs that allow students to earn both a bachelor's and master's degree in five years. In addition, the university participates in the Bridge to Bachelor's Degree Program with the Colorado Community College System, which guarantees first-time students at any of the 13 CCCS colleges admission to Western and eight other Colorado four-year colleges and universities upon completion of an associate degree. On-campus enrollment at Western is about 2,300 students, with another 1,000 students taking coursework remotely via concurrent enrollment program. Eighty percent of Western students receive financial aid.
"Western has been a popular and rewarding place to matriculate for students who may start at other institutions but ultimately earn degrees at Western," said Dr. William Niemi, vice president of academic affairs at Western. "As COVID-19 is prompting many to reconsider their ideal university setting, it is great to see the Interstate Passport program remove obstacles for students transferring from out of state. "
The Interstate Passport program was founded in 2011, and became fully operational in 2016. Students who earn a Passport, which encompasses lower-division general education and is based on learning outcomes instead of course-by-course articulation, can transfer to a Network institution in another state and have their learning recognized and general education credits accepted. Since Interstate Passport launched in 2016, member institutions have awarded over 38,800 Passports.
Nearly four in 10 college students will transfer institutions at least once during their college careers, and almost a quarter of those will enroll in an institution in another state, according to data from the National Student Clearinghouse. Until now, transferring between schools – especially across state lines – has been made more difficult and expensive by lengthy credit evaluation processes and loss of credit already earned.
"We are delighted to welcome Western Colorado University to the Interstate Passport Network," said Anna Galas, director of academic leadership initiatives at WICHE. "With the recent growth of the Network membership to 60 institutions in 17 states across the nation, students have expanded options and improved access. Students who earn a Passport will be able to easily transfer to other Network institutions without losing or having to repeat lower-division general education coursework, a seamless transition that will keep students on their pathway to a degree." Even for students who don't transfer, earning a Passport can be beneficial. Because of its specifically defined learning outcomes, the Passport can become a widely recognizable documented completion benchmark from which employers can gauge a prospect's skill level and readiness for a job.
INTERSTATE PASSPORT®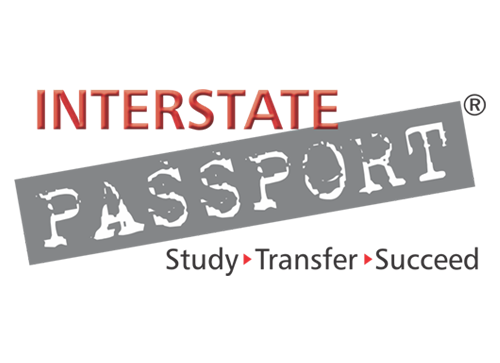 Interstate Passport is a program based at the Western Interstate Commission for Higher Education (WICHE) that enables block transfer of complete lower-division general education attainment based on a set of multistate faculty-developed learning outcomes instead of on specific courses and number of credits. After years of research and development, the Interstate Passport Network, whose members are two-year and four-year non-profit colleges and universities, was launched in July 2016. In its first three years of operation, members awarded 38,800 Passports to students. Current membership has grown to 60 institutions in 17 states. For more information please visit interstatepassport.wiche.edu.