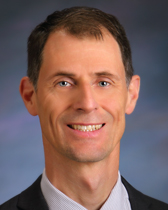 BOULDER, Colorado – Matt Freeman, executive director of the Idaho State Board of Education, has been elected as the 2023 chair of the Western Interstate Commission for Higher Education (WICHE).
By promoting innovation, cooperation, resource sharing, and sound public policy, WICHE and its 16 member states, territories, and freely associated states work collaboratively to expand access to higher education across the West.
Freeman is replacing outgoing chair, David Lassner, president of the University of Hawaiʻi, while Antwan Jefferson, associate dean for equity, diversity and inclusion and a clinical associate professor in the School of Education and Human Development at the University of Colorado Denver, becomes vice chair.
"Postsecondary education continues to serve as a powerful catalyst for economic mobility – especially for students coming from economically disadvantaged backgrounds.  It also plays a crucial role in helping Americans learn critical thinking and information literacy, which in turn develops a more informed citizenry – the bedrock of our democratic republic. At same time, higher education as a whole is being challenged in a lot of ways, and colleges and universities in the West specifically are facing their own unique set of barriers," Freeman said. "I am honored to begin serving as the chair of the WICHE Commission and excited by the passion we all have for increasing student access and finding solutions to some of the common issues we're all facing as leaders in the field."
Freeman was most recently the vice chair of the WICHE Commission and has served as a WICHE Commissioner since 2015.
"I am grateful to Immediate Past Chair Lassner for his strong and impactful leadership, and I extend congratulations to Commissioner Freeman on being elected as the 2023 chair," said WICHE President Demarée Michelau. "Matt's background in the different facets of postsecondary education has been a tremendous asset to the Commission and will continue to serve us all as he leads the WICHE Commission."
Freeman has previously served as the Idaho State Board of Education's deputy director and chief fiscal officer. His professional experience also includes serving as the higher education budget analyst for the Idaho Legislature. Freeman holds a juris doctor degree from the University of Idaho and received his bachelor's degree in political studies from Whitworth University in Spokane, Washington.
____________
About WICHE
Since 1953, the Western Interstate Commission for Higher Education has been strengthening higher education, workforce development, and behavioral health throughout the region. From promoting high-quality, affordable postsecondary education to helping states get the most from their technology investments and addressing behavioral health challenges, WICHE improves lives across the West through innovation, cooperation, resource sharing, and sound public policy. WICHE members include Alaska, Arizona, California, Colorado, Hawai'i, Idaho, Montana, Nevada, New Mexico, North Dakota, Oregon, South Dakota, Utah, Washington, Wyoming, and the U.S. Pacific Territories and Freely Associated States.