Trailblazing a New Pathway: Challenging Assumptions about Community Colleges
The Western Alliance of Community College Academic Leaders (Alliance) is an interstate membership group of higher education leaders at two-year institutions based in the West. Roughly 60 chief academic officers at WICHE-region college and technical schools and related systems offices and state agencies gather each year for the Alliance annual meeting. This highly rated, intimate annual meeting leads to constant idea generation around pressing issues while also facilitating professional development.
The focus of the 2023 Alliance Annual Meeting is about reframing the community college experience to better reflect the current reality and future of community colleges.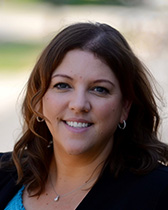 WELCOME TO BEAUTIFUL WASHINGTON! On behalf of your executive committee and the WICHE staff, we are excited to welcome you to our annual meeting. This year's program theme, Trailblazing a New Pathway: Challenging Assumptions about Community Colleges, will create space for higher education leaders to have critical conversations about the role of community colleges, the critical work that we do to serve those students who are furthest from educational justice, and to think creatively and collaboratively about our futures. The conference program offers a dynamic slate of speakers, as well as space for dialog and connection. The higher education landscape is changing rapidly and as instructional leaders we have an opportunity shape that change in ways to assure we create opportunities for students and position ourselves as critical partners in the economic sustainability of our communities. I look forward to engaging with you in person and learning together.
Thank you for joining us!
-- VALERIE SUNDBY
WASHINGTON STATE BOARD FOR COMMUNITY AND TECHNICAL COLLEGES
CHAIR, THE ALLIANCE